Spanish flutist Clara Andrada will play a tour with the Young Spanish National Orchestra, under Cristóbal Soler. At the end of January she will play three concerts with the Frankfurt Radio Symphony Orchestra (Jaime Martín). The Spanish-tour with the JONDE will take place in Pamplona, Zaragoza, Madrid, Albacete and Toledo; she will play the Jacques Ibert's Flute Concerto. The three concerts with the Hessischer Rundfunk Sinfonieorchester will take place at the Alte Oper (January 31st) and Sendesaal (February 1st and 2nd) in Frankfurt, and will be broadcast live-stream in HR-Youtube channel and ARTE. These concerts will be recorded for the new CD of Clara Andrada as soloist. She will play the Flute Concertos by Jacques Ibert and Eric Nielsen.
Spanish Tour with JONDE, Cristóbal Soler.
January 10th 2018, 20:00 h. Palacio de Congresos y Auditorio Baluarte, Pamplona.
January 13th 2018, 20:00 h. Auditorio-Palacio de Congresos (Sala Mozart), Zaragoza.
January 14th 2018, 11:30 h. Auditorio-Palacio de Congresos (Sala Mozart), Zaragoza.
January 15th 2018, 19:30 h. Auditorio Nacional de Música, Madrid.
January 16th 2018, 21:00 h. Teatro Circo, Albacete.
January 17th 2018, 20:00 h. Palacio de Congresos-Auditorio "El Greco", Toledo.
Concerts with HR Sinfonieorchester Frankfurt, Jaime Martín.
January 31st 2018, 19:00 h. Alte Oper, Frankfurt am Main.
February 1st 2018, 20:00 h. Sendesaal, Frankfurt am Main.
February 2nd 2018, 20:00 h. Sendesaal, Frankfurt am Main.
Born in Salamanca in 1982, she commenced her musical studies with Pablo Sagredo and Magdalena Martínez at the Syrinx School of Music. Scholarships from the Spanish Ministry of Culture and the London Wall Trust Foundation enabled her to continue her studies at Geneva's Conservatoire de Musique under Prof. Emmanuel Pahud and Prof. José-Daniel Castellon as well as the London Royal College of Music under the guidance of Jaime Martín, where she obtained the Degree of Bachelor of Music with Honours (First Class) and the Postgraduate Degree in Performance with Distinction. She performs her orchestral training at the Spanish National Youth Orchestra, European Union Youth Orchestra (where she obtained the Mick Baines Prize in 2004) and the "Encuentros de Música y Academia" in Santander.
Clara Andrada has been performing with the Chamber Orchestra of Europe since 2005 and has been invited to become the COE's Principal Flute in 2011. Clara is one of the leading Flute players of her generation currently also holding a Solo Flute position in the Frankfurt Radio Symphony Orchestra. As a Principal Flute player she has worked with many leading orchestras, including the London Symphony Orchestra, London Philharmonic Orchestra, Rotterdam Philharmonic, Swedish Radio Symphony Orchestra, Asian Philharmonic, Bamberger Symphoniker under esteemed conductors including Nikolaus Harnoncourt, Valery Gergiev, Sir Colin Davis, Bernard Haitink, Vladimir Ashkenazy, Lorin Maazel, etc.
She has appeared as a soloist with the Chamber Orchestra of Europe, Frankfurt Radio Symphony Orchestra, Orquesta Filarmónica Ciudad de México, Tenerife Symphony Orchestra and with the Symphony Orchestra of Castilla & León, with whom she recorded her first CD of Flute concertos by Spanish and South American composers.
She is an active Chamber musician, performing regularly as a member of the Hindemith Wind Quintet as well as various other ensembles including the Auryn Quartet", Miró Wind Quintet, Plural Ensemble, Trio Arbós and the Dúo Neopercusión, among others. She has played in prestigious festivals, such as Mondsee Musiktage, Fürtensaal Classix, International Kammermusik Festival Utrecht, Heimbach Spannungen, Festival de Alicante, etc.
In 2018 she will record the Flute Concerts by Charles Ibert and Carl Nielsen with the Frankfurt Radio Symphony and Jaime Martín, and the W. A. Mozart's Concerto for flute and harp with the Estonian Radio Symphony and Neeme Järvi.
Clara Andrada de la Calle has given masterclasses at the Royal College of Music (London), the Buchmann Mehta School of Music (Tel Aviv), at the Conservatoires in Valencia, Badajoz and Salamanca, worked as a coach for the National Youth Orchestra of Barcelona (JONC) and the National Spanish Youth Orchestra (JONDE) and held the position of Flute Professor at the "Centro Superior de Musica" at the Musikene Conservatory (Basque Country).
Kit Armstrong debut today, 25th October 2022, at Casa da Musica in Porto. He will perform a recital with music by Byrd, Bach, Mozart, Beethoven, Saint-Saëns y Liszt. The concert…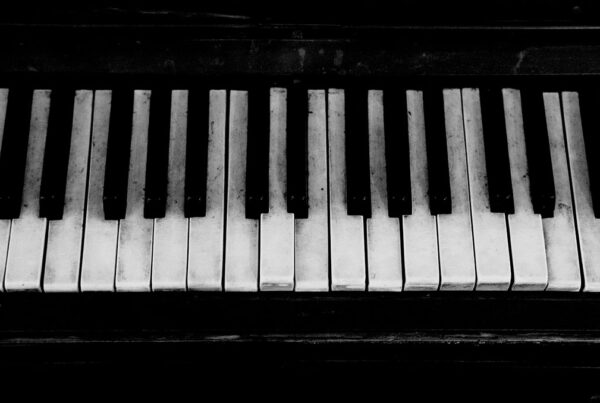 Juan de la Rubia will play, alongside Marco Mezquida, at the 57 Jazzaldia, Jazz Festival in San Sebastian. They will play at the Teatro Victoria Eugenia their project "Bach &…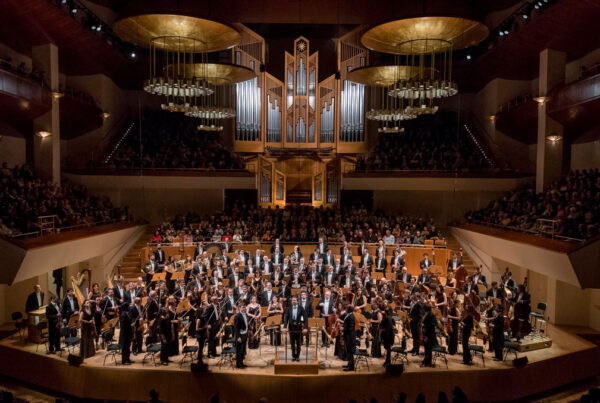 Pablo Rus Broseta debut with the Spanish National Orchestra. The concert will take place next Sunday 1st May 2022 at 12:00 at the Auditorio Nacional de Música (Madrid). In the…